Sa 05. Nov. 2011 Coq d'Or, Olten mit Agent of Kaos und Harten Jungs

Micro Tour:
Do 13. Okt. 2011 ffus Wagon, Stuttgart
Fr 14. Okt. 2011 AGH (Köpi), Berlin mit GRZZZ
Sa 15. Okt. 2011 Wasserturm, Eisenberg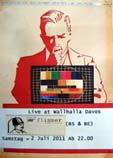 Sat 2. July 2011 Walhalla Bar, Davos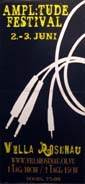 Do 2. Juni 2011 Villa Rosenau, Basel mit Trophy Wife (USA)

So 29. Mai 2011 Rössli Reitschule, Bern

Sa 21. Mai 2011 Heini, Zürich
Tour 16. - 21. April 2011, Gu Guai Xing Qiu und flimmer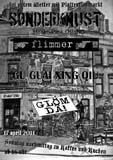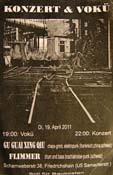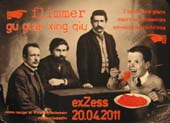 Sa 16.04. Sturmglocke, www.sturmglocke.de, Klaus-Müller-Kilian-Weg 1, Hannover (D)
So 17.04. Onkel Otto, Bernhard-Nocht-Strasse 22, Hamburg (D)
Mo 18.04. Stubnitz, www.stubnitz.com, Rostock (D)
Di 19.04. Scharni (ZGK), www.myspace.com/scharni38, http://s38.info, Scharnweberstrasse 38, 10247 Berlin (D)
Mi 20.04. Exzess, www.infoladen.net/ffm/exzess.htm, Leipzigerstr. 91, Frankfurt (D)
Do 21.04. Epple Haus, www.epplehaus.de, Karlstrasse 13, Tübingen (D)
Sa 26. März 2011 Restaurant Hirscheneck, Basel mit andern Bands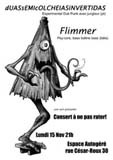 Mo. 15 November 2010, Espace Autogere, Lausanne mit dUASsEMIcOLCHEIASiNVERTIDAS (Pt)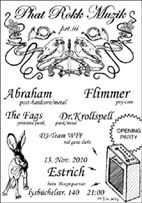 Sa. 13. November 2010, Estrich Hauptquartier, Basel mit The Fags, Dr. Krollspell und Abraham

Fr. 03. September 2010 Wagenplatz, Freiburg (D) mit andern Bands

Mi. 01. September 2010 Cafe Atlantik, Freiburg (D) mit Jello Biafra and the Guantanamo School of Medicine
Fr. 06. August 2010 Festival Horstribu (www.horstribu.ch) Motiers (NE) mit andern Bands

Sa. 29. Mai 2010 Warteck, Basel an Jörgs Geburtstagsparty (Privatanlass)

Fr. 21. Mai 2010 Restaurant Hirscheneck, Basel; Plattentaufe mit Agent of Chaos

Mo. 10. Mai 2010 Bosch Bar, Zürich; A TREE IN A FIELD Label Night: Combine Harvester, Papiro, Antenna Tony Monorail, Eve and the T-shirts und flimmer
Sa. 08.01. Irrlicht (www.irrlicht.org), Schopfheim (D), mit Never Built Ruins (CH/D)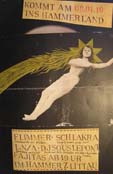 Fr. 07.01. Hammer, Littau/LU (CH), mit Schlakra (CH) und L.N/A (CH)

.2009.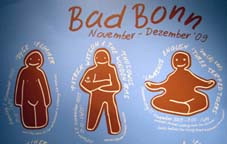 Di. 03.11. Bad Bonn (www.badbonn.ch), Düdingen (CH), mit Dyse (D)

Oktober 2009, Frankreich/Belgien Tour: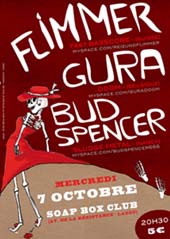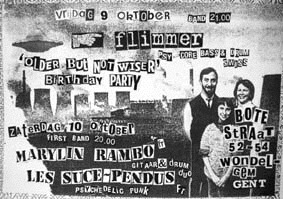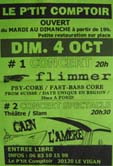 Fr. 02.10. La Fondation Bullukian (Biennale de Lyon), Lyon (F) avec Vialka (F)
Sa. 03.10. Ground Zero, Lyon (F)
So. 04.10. Le p'tit comptoir (www.myspace.com/leptitcomptoirduvigan), Le Vigan (F) avec Slammers
Mi. 07.10. Soap Box Club (www.myspace.com/soapboxclub), Nancy (F) avec Bud Spencer (F)
Fr. 09.10. Chateau Bateau, Wondelgem near Gent (B) (Botestraat 52/54, 9032 Wondelgem)
Sa. 10.10. Belle Vue, Bruxelles (B)
So. 11.10. Ferme du bierau (www.fermedubiereau.be), Louvain-la-neuve (B) avec Marylin Rambo et Gura (B)

Sa. 22. August 2009 JKF, Pyramidenplatz, Basel

Fr. 12. Juni 2009 B-SIDES Festival, Sonnenberg, Kriens (Luzern)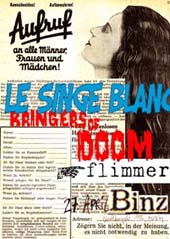 Mo. 27. April 2009 Binz, Zürich mit Bringers of Doom (ZH)
Fr. 03. April 2009 denk:mal, Bern mit K9 (F)

Fr. 20. März 2009 Wagenmeister, NT Areal Basel mit The Sound Rebellion (BS) und Speck DS (BL)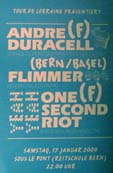 Sa. 17. Januar 2009 Sous Le Pont, Bern mit Andre Duracell (F) und One Second Riot (F)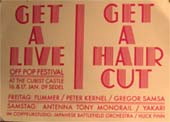 Fr. 16. Januar 2009 Seldel, Luzern mit Peter Kernel (CH) und Gregor Samsa (USA)

.2008.

Sa. 9. August 2008 MAOA, Matscherau Open-Air (www.open-air.it)
So. 27. Juli 2008 Villa Rosenau, Basel mit Gu Guai Xing Qiu
Fr. 4. Juli 2008 Festival du GIBLOUX
Mai 2008, Private-Dancer-CZ-Tour mit Djed Maroz: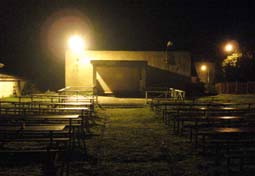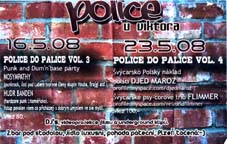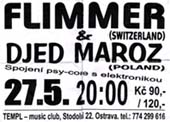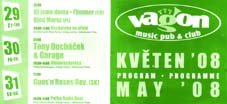 Fr. 23. Mai 2008 Punkdopolice (www.punkdopolice.unas.cz), Police mit Djed Maroz
Sa. 24. Mai 2008 Pivni bar Hampejz (www.orangeorange.net), Rtyne v Podkrkonosi mit Djed Maroz
Di. 27. Mai 2008 Templ (www.templ.zulu.cz), Osrava mit Djed Maroz
Mi. 28. Mai 2008 MC Orion, Tabor mit Djed Maroz
Do. 29. Mai 2008 Vagon (www.vagon.cz), Prag mit Uz Jsme Doma und Djed Maroz
Fr. 30. Mai 2008 Pivnice na Rychte, Nove Mesto nad Metuji mit Djed Maroz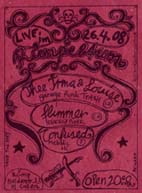 Sa. 26. April 2008 Rümpeltum, St. Gallen mit Irma & Louise (CH)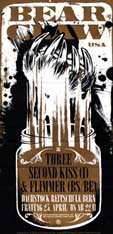 Fr. 25. April 2008 Dachstock Reithalle, Bern mit Bear Claw (USA)

Sa. 05. April 2008 Squat Murtenstrasse 217, Bern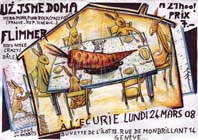 Mo. 24. März 2008 L'Ecurie, Genf mit Uz Jsme Doma (CZE)

Sa. 22. März 2008 Espace Autogere, Lausanne mit Uz Jsme Doma (CZE)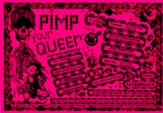 Sa 16. Februar 2008, Gent (BE) mit Elvis and the Burgerkings (NL) and Hara Kiri (BE)

.2007.
Dezember 07, Wellness-tour flimmer und Stresseuche: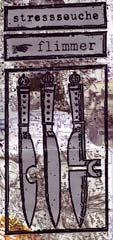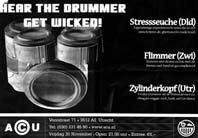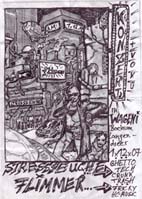 Fr 30. November 2007, ACU, Utrecht (NL) mit Stressseuche
Sa 01. Dezember 2007, Wageni, Bochum (D) mit Stressseuche
Mi 05. Dezember 2007, Köpi/Koma F, Berlin (D) mit Stressseuche
Fr 07. Dezember 2007, Wasserturm, Eisenberg (D) mit Stressseuche
Sa 08. Dezember 2007, Sunshine Bar, Wagenplatz Köln (D) mit Stressseuche
Sa 08. Dezember 2007, Wagenplatz Mainz (D) mit Stressseuche

Fr. 02. November 2007, Kalki Squat, Zürich (CH) mit GutsPieEarshot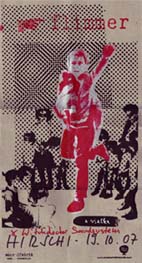 Fr 19. Oktober 2007, CD-TAUFE flimmer "PHASE IV", Hirscheneck, Basel mit Vialka (CDN/F)

Mo 17. September 2007, Gisi, General-Guisanstr. 31, Winterthur mit Vialka (CDN/F)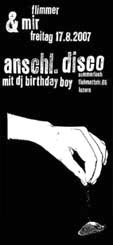 Fr 17. August 2007, Sommerloch, Fluhmattstr. 65, Luzern

Mi 11. Juli 2007, Villa Rosenau, Basel mit Freak Nation (E)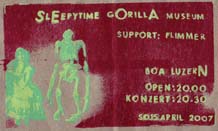 So 15. April 2007 mit Sleepy Time Gorilla Museum, BoA Luzern
März 07, Immrgradus-tour flimmer und Irma & Louise: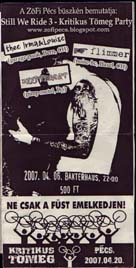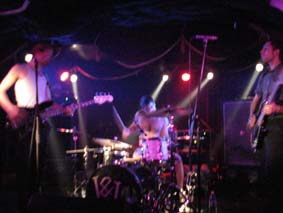 So 08. April 2007 mit Rawside, Replugged Wien (AU)
Fr 06. April 2007 mit Deep Throat (H), Pecs (HU)
Do 05. April 2007, Kultiplex kisterem mit Deep Throat (H) Budapest (HU)
Di 03. März 2007, Wroczlav (PL)
Sa 31. März 2007, White trash, Berlin (D)
Fr 30. März 2007, Uhlandstrasse 24, Potsdam (D)
Do 29. März 2007 mit Lushus (NL), ExZess, Frankfurt (D)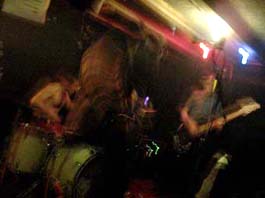 Sa 10.02.07 Villa Rosenau, Basel mit Lem Phago und G.A.M.E.S.

.2006.

Fr. 10.11.06 The Rock, Thun mit Robbies Millions und Overdrive Amp Explosion
August 06, Micro-tour mit Lushus: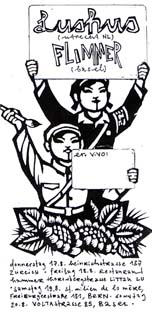 So. 20.08.06 Volta85, Voltastr. 85, Basel mit Lushus
Sa. 19.08.06 St. Milieu de la Mere, Freiburgerstr. 131, Bern mit Lushus
Fr. 18.08.06 Restaurant Hammer, Thorenbergstrasse Littau (Luzern) mit Lushus
Do. 17.08.06 Heinrichstr. 137, Zürich mit Lushus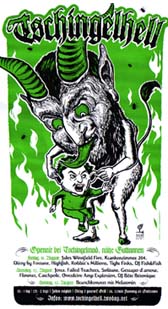 Sa. 12.08.06 Open Air Tschingelhell (www.tschingelhell.twoday.net) bei Guttannen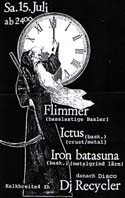 Sa. 15.07.06 Kalkbreite, Zürich mit Ictus (E) und Iron Batasuna (E)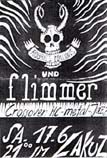 Sa. 17.06.06 Lakuz, Langenthal mit Robbies Millions (CH)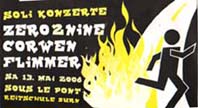 Sa. 13.05.06 Sous Le Pont, Reithalle Bern mit Corwen (CH) und zero2nine (CH)
Januar 2006: BANDRAUM BRENNT AUS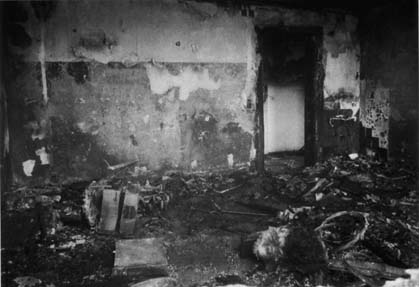 .2005.

Fr. 02.09.05 BOA Luzern mit Lem Phago (CH) und Uz Jsme Doma (CZE)

Sa. 25.06.05 Hirscheneck mit Figaro Giovanni

So. 03.04.05 Villa Rosenau Basel mit Rene Biname (B) und J'men fous (CH)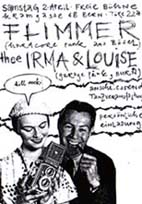 Sa. 02.04.05 Freie Bühne Bern mit Irma & Louise (CH)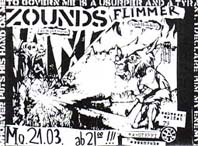 Mo. 21.03.05 Ex-Steffi Karlsruhe (D) mit Zounds (UK)

.2004.

Sa. 25.9.2004 basel mit irma & louise (CH)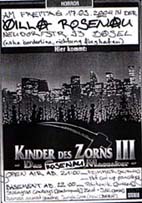 Fr. 17.9.2004 villa rosenau basel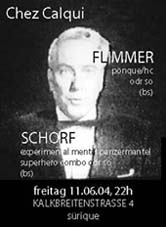 Fr. 11.6.2004 kalki zürich mit schorf (CH)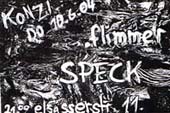 Do. 10.6.2004 elsi11 basel mit speck (CH)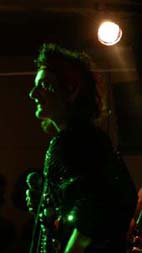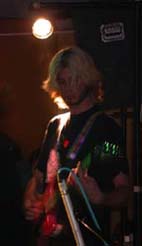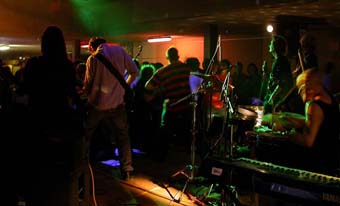 Sa. 5.6.2004 gymfest laufen

.2003.

Sa. 1.3.2003 kleiderfabrik bremgarten mit petrograd (D) und removal (CDN)

Fr. 17.1.2003 hirscheneck basel mit cwill (CH)

.2002.

Mi. 18.9.2002 egocity, zürich mit zeroid (UK)

Sa. 29.6.2002 lil' hill chill, riehen mit vielen andern bands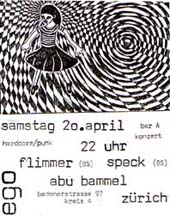 Sa. 20.4.2002 egocity, zürich mit speck (CH) uns abu bammel (D)

.2001.
Fr. 2.11.2001 kaskadenkondensator, basel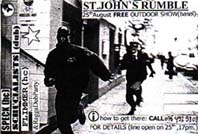 Sa. 25.8.2001 st. johans rumble, basel mit speck (CH) und the scrucialists (CH)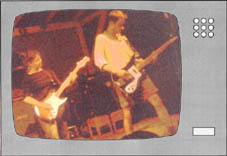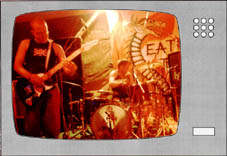 Sa. 30.6. 2001 open air grienen, grienen mit vielen andern bands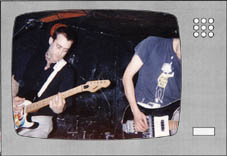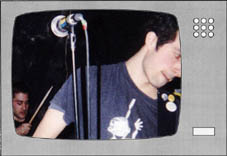 Do. 8.3.2001 hohlstrasse, zürich mit skewiff

.2000.
Fr. 5.11.2000 depot 14, basel mit speck (CH)

So. 5.11.2000 hirschi, basel mit infect bite (CH)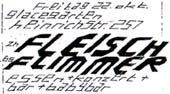 Fr. 22.10.2000 glacegarten, zürich mit fleisch (CH)
Sa. 1.7.2000 plattform, basel mit oj-e (CH)

Fr. 26.5.2000 centre fries, fribourg mit speck (CH)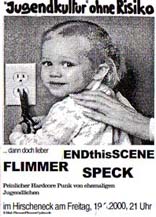 Fr. 19.5.2000 hirschneck, basel mit speck (CH) und end this scene (CH)

.1999.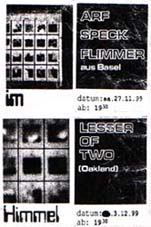 Sa. 3.12.1999 himmel, seewen mit arf (CH) und speck (CH)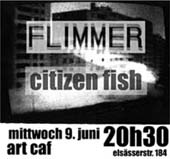 Mi. 9.6.1999 art caf, basel mit citizen fish (UK)

Fr. 26.3.1999 sedl, luzern mit vielen andern bands